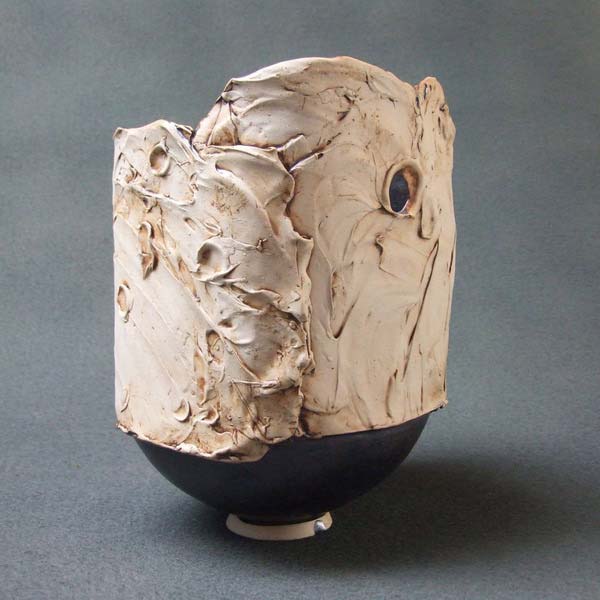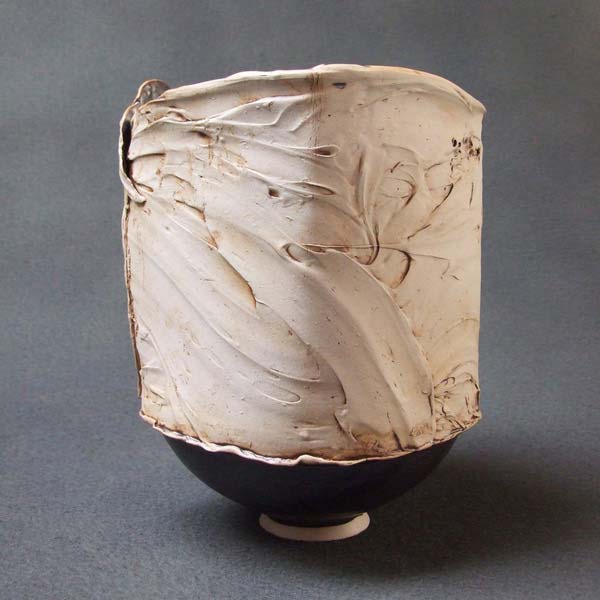 Sculptural Vessel "Barbotine #1"
"While spreading out slip to recycle clay, I was often intrigued with the textures and patterns formed by the semi liquid material. One day it occurred to me to make thin slabs in this way, That's how the barbotine series began."
This piece is hand built and fired at high temperature (2400°F) in a gas kiln.
Width 9", height 10&frac34".
The price shown includes shipping and handling charges only for delivery in France.
For shipping to all other destinations please contact us before going through check out.
"Barbotine #1"
320 €
Click here for shipping in France only
International shipping on request.
When you click the "add to cart" button you will be directed to the PayPal website where you may enter your shipping information and complete your purchase with your credit card or PayPal account.
Payment on-line is only possible for deliveries in France at this time but international shipping is available on request. Don't hesitate to get in touch for details or any other questions.