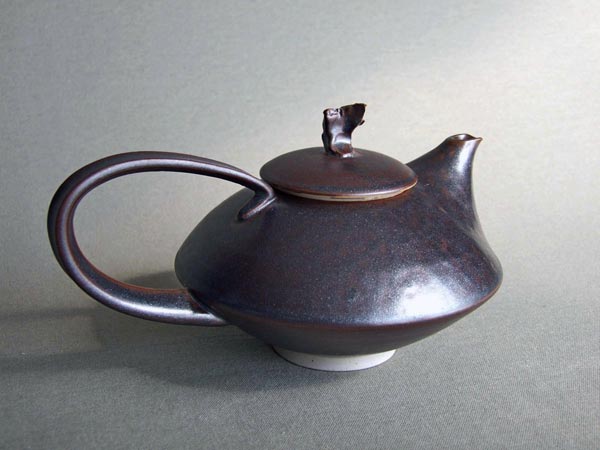 Stoneware Teapot with black glaze
A teapot is assembled from many parts, the result must strike a balance between function and beauty. A bowl of hot tea may help to resolve internal contradictions.
width ; height ; volume .
This piece is hand thrown on the wheel and fired to high temperature (2400°F) in a gas kiln.
The price shown includes shipping and handling charges only for delivery in France.
For shipping to all other destinations please contact us before going through check out.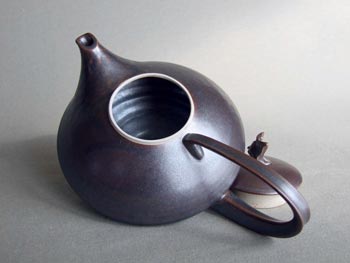 Black glazed teapot
130 €
Click here for shipping in France only
International shipping on request.
When you click the "buy now" button you will be directed to the PayPal website where you may enter your shipping information and complete the purchase with a credit card or PayPal account.
Payment online is only possible for deliveries in France at this time but international shipping is available by request. Don't hesitate to contact us for details or any other questions.